Explore Detroit RV Rentals
---
Search RV Deliveries
---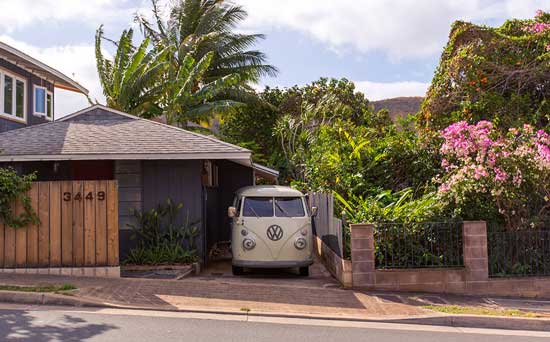 Home Delivery

Have an RV delivered directly to your home and start your adventure from your front door—or add a spare room for family to stay while they're in town.

Search Home Delivery RVs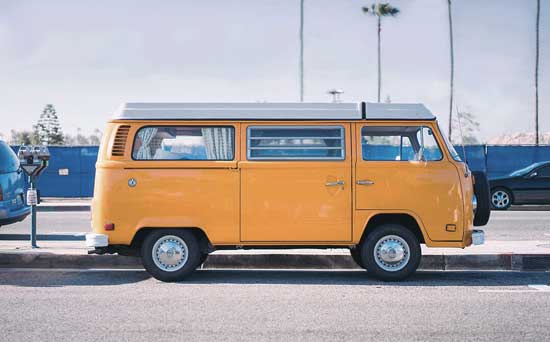 Airport Delivery

Have an RV delivered directly to your arriving airport and start your adventure straight out the gate—no connecting rides necessary.

Search Airport Delivery RVs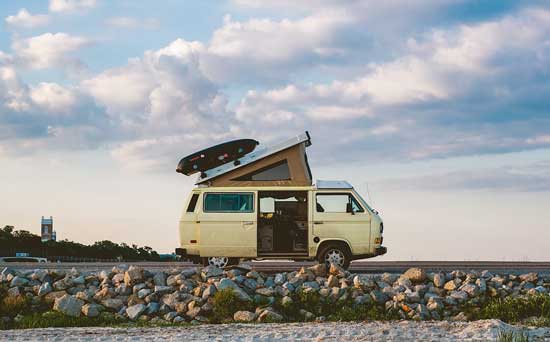 Destination Delivery

Have an RV delivered directly to a campground, festival, or sporting event, and camp in style—without having to get behind the wheel.

Search Destination Delivery RVs
Discover Detroit, MI
---
Motor City, aka, Detroit, Michigan, lays on the U.S.-Canadian border in the Midwest and the Great Lake region of the U.S. It is a city in close proximity to large bodies of water, with the Detroit River flowing through and with Lake St Clair just outside the city connecting to the Detroit River. Detroit is one of the largest and most populous cities, with one of the biggest economies in the U.S., due largely to their port and their central role in the U.S. automobile industry. Detroit is also one the most diverse in culture, particularly in music, but also in the arts, architecture, and design. When exploring the city, these features will become apparent, from the high-volume of jazz clubs and theaters to the distinctive architecture.
Detroit is a great place to rent an RV. With the cultural treasures within the city and the natural wonders nearby, you will be doing a whole lot of exploring and need a place to rest up. With parks such as Pontiac Lake Recreation Area and Shiawassee National Wildlife Refuge nearby, you may be surprised by just how much nature you can experience in the vicinity of what is undoubtedly a major city.
If you decide to park your RV rental in Detroit, MI during the day, know that there is a mass transit system and traveling through the city will be easy.

The Great Outdoors
As a major industrial hub, Detroit often isn't the first place that comes to mind when you're looking for outdoor recreation. But there's plenty here to keep you exploring. For instance, a trip with an RV rental in Detroit can't be complete without a visit to the Great Lakes. Lake Erie and Lake Huron will be the closest options and are both excellent choices. In any of these magical lakes, you can swim, boat, or relax on the shore.
For natural wonders closer to Detroit, spend some time at the Detroit River and Lake St. Claire. A swim in the Detroit River is not recommended; however, a boat cruise and tour or a kayaking tour will get you out on the water. Some of the cruises have special nights and themes; some have dinner and live entertainment. There are even yacht charters that cruise the river. Whether you want a simple cruise, a kayak tour or a full three-course dinner with an open bar, it depends on you.
Enjoy a day at the park at Belle Isle Park. This park sits on an island between Detroit and Ontario. At 982-acres, this is the largest island park in the U.S. and houses many attractions. You may even need several days to fully explore the island and visit everything. This island is the home of the Belle Isle Aquarium, the Conservatory, and the Nature Center. It also houses the Detroit Boat Club, the James Scott Memorial, and the Dossin Great Lakes Museum. In case that's not enough, there's a golf course, a beach, monuments, and many more attractions. This is a great stop if you have kids, with so much to see and do in a relatively small area.

RV Parks
Camper Rental in Detroit can be tricky, as there are no dedicated RV parks in town, but if you broaden your search outside the city limits, there are multiple possibilities. Certainly, you will enjoy waking up lakeside in the country rather than waking up to sirens in the city. RV camps outside of the city provide a way to escape all the hustle and bustle of the metropolis.
The closest RV site to Detroit is actually the Windsor Campground in Ontario, Canada. It's just under 12 miles, making it incredibly convenient to pick up your travel trailer rental in Detroit and get set up for the night. Bear in mind, though, that it does involve a border crossing, so that 12 miles could take longer than you think and require a passport.
If you'd rather keep your motorhome rental in Detroit, Wayne County Fairgrounds and RV Park is a good option, just under 30 miles outside of the city. Very close to Belleville Lake and the Yankee Air Museum,it's less than a mile from Walmart and the closest fitness center. You can easily spend the day relaxing and enjoying this area in Belleville.

Exploring the City
Detroit is known for its architecture. While there, immerse yourself in the city by taking an architecture tour. Depending on your style, you can choose from a self-guided tour, free walking tour, join a guided tour, or hire a private guide. If a guided tour doesn't suit you, simply crafting a plan and going to various architectural sites can be fulfilling and give a good sense of the city's architectural genius.
The arts play a major role in making Detroit the cultural hub it is. While visiting, there are many ways to experience this vibrant scene, including attending live events. Live music is a must when visiting Detroit. Music has been such a huge part of Detroit's identity through the ages, including the Motown era and its contributions to modern hip-hop. Detroit hosts some major musical events such as the Detroit International Music Festival, the Motor City Music Conference, and the Detroit Electronic Music Festival. If you happen to miss one of these events, Detroit has one of the most active and historic jazz scenes in the U.S. Another way to experience art is to visit the theater, the city has many theaters throughout the city and even has a Broadway street with several theaters.
Detroit is also big on sports and has three major sports venues. Sports fans can visit the venues for a tour or even better, to catch a game. Comerica houses the Detroit Tigers baseball team, Ford Field houses the Detroit Lions football team, and Little Caesars Arena houses both the Detroit Pistons basketball team and the Detroit Red Wings hockey team.
If you have kids in tow, check out the Detroit Zoo. With over 2,000 animals, the kids will be highly entertained.
Whether you're heading to Detroit for the live music, arts, architecture, or food or traveling to the Great Lakes, start your search for an RV in Detroit and get that exploration started.
RV Rentals in Detroit, MI
Detroit, MI is the perfect spot to start your next road trip.
There are many popular rentals in Detroit. Outdoorsy's Detroit RV rental marketplace allows renters to choose from rental options from professional RV rental agencies as well as RVs for rent by owner.
RV and Motorhome Rentals Nearby
Nearby to Detroit are a number of National, State and Local parks. Travelers can easily rent RVs and motorhomes near Cuyahoga Valley National Park, Pinckney Recreation Area, McConnells Mill State Park, Shiawassee National Wildlife Refuge, and Highland Recreation Area.
Popular RV Types & Amenities
Recent Renter Reviews in Detroit, MI
---
Average Weather in Detroit, MI
---
What's around Detroit, MI
---
Check out local hikes, campgrounds, dumpstations, and more!
Local Hiking Trails
| Hiking Trail | City | State |
| --- | --- | --- |
| Stony Creek Metropark Trails | Washington | Michigan |
| Crooked Lake Trail | Pinckney | Michigan |
| Potawatomi Trail | Unadilla Township | Michigan |
| Highland Recreation Area | Highland | Michigan |
| Blue and Yellow Trail Loop | Brighton | Michigan |
| Squire's Castle at North Chagrin | Cleveland | Ohio |
| Novi North Park (Tree Farm) Trail | Novi | Michigan |
| Maybury Singletrack Trail | Northville | Michigan |
| Pontiac Lake Recreation Area Trail | White Lake | Michigan |
| Brighton Recreation Area Loop Trails | Brighton | Michigan |
Nearby Dumpstations
Rest Stop
Rest Area WB Belleville, MI 48111
Westbound, 30 truck parking spaces, Restrooms, Picnic Table, Vending, Handicap (R)
Rest Stop
Rest Area SB Ann Arbor, MI 48103
Southbound, 35 truck parking spaces, Restrooms, Picnic Table, Vending, Pets, Handicap (R)
Rest Stop
Rest Area EB Casco, MI 48064
Eastbound, 30 truck parking spaces, Restrooms, Picnic Table, Pets, Handicap, Pay phones, Apr 2013: The drinking water from the fountain is from a well and has a very strong metallic taste. (R)
Rest Stop
Rest Area WB Casco, MI 48064
Westbound, 20 truck parking spaces - Restrooms, Picnic Table, Pets, Handicap, Pay Phones (R)
Rest Stop
Rest Area SB Davisburg, MI 48350
Southbound, 25 truck parking spaces, Restrooms, Picnic Table, Vending, Pets, Handicap (R)
Rest Stop
Rest Area SB Carleton, MI 48117
Southbound, 30 truck parking spaces, Restrooms, Picnic Table, Handicap (R)
Rest Stop
Rest Area WB Capac, MI 48014
Westbound, 30 truck parking spaces, Restrooms, Picnic Table, Pets, Handicap (R)
Rest Stop
Rest Area SB Clarkston, MI 48348
Southbound, 30 truck parking spaces, Restrooms, Picnic Table, Vending, Handicap (R)
Rest Stop
Rest Area NB Canton, MI 48188
Northbound, 30 truck parking spaces, Restrooms, Picnic Table, Handicap (R)
Rest Stop
Rest Area EB Chelsea, MI 48118
Eastbound, 37 truck parking spaces, Restrooms (R)
Nearby Campgrounds
Pinckney Recreation Area
campground

Pinckney, MI
Pinckney Recreation Area is a paradise for backpackers, mountain bikers, anglers and other recreation enthusiasts. Pinckney is known for its extensive trail system and chain of excellent fishing lakes. Over forty miles of multi-use trail with remote campsites afford a backcountry experience. The area also includes a designated camping area perfect for your RV rental trip at Bruin Lake Campgorund.
Matthaei Botanical Gardens
attraction

Ann Arbor, MI
A 10,000 square-foot conservatory with many walking trails, outdoor and indoor display gardens that showcase Tudor styles, 100 native wild plants, tropical plants, labyrinths, restored prairies and more. Enjoy the hands on learning opportunities and other events.
Belle Isle Park
attraction

Detroit, MI
A state island park with over 982-acres located on the Detroit River, between the United States and Canada. Belle Isle is the largest city-owned island park in the US, and has much to offer. Walk the trails observe the wild life, play golf, visit the aquarium or the conservatory, check out the boat and yacht club. Swim at the half mile beach.
Detroit Institute of Arts
attraction

Detroit, MI
Providing over a century of arts and culture for the Detroit area the museum has unique exhibitions and works of art. The museum has more than 100 galleries, a 1,150-seat auditorium, a 380-seat lecture hall, and an art reference library. You can find works of art by Diego Rivera, Van Gogh, as well as a diversity of paintings, graphic arts, photography from around the world.
Wayne County Fairgrounds and RV Park
campground

Taylor, MI
The Wayne County Fairgrounds & RV Park in Taylor, Michigan, is very conveniently located for exploring the greater Detroit and Dearborn areas, and is probably the closest campground to Detroit and its western suburbs. Just a short hop from the interstate, the park offers gravel roads that lead to level pull throughs and grass back-in sites with full hookups and good Verizon signal, in a pet friendly environment. The absence of trees allows for great satellite reception, and free wifi is available. Although the park is really quiet, it is not so much a destination campground as there is no pool or playground, but it serves really well for events and rallies because of the ideal proximity to many facilities, and the Detroit Metro area in general. Some of the nearby attractions include the Greenfield Village & Henry Ford Museum, IMAX Theater, Belleville Lake, Huron Clinton Metro Parks, Yankee Air Museum, Detroit Zoo, and the Detroit Metro Airport.
Addison Oaks County Park
campground

Leonard, MI
Addison Oaks County Park is a 1,140-acre natural oasis close to home where visitors can recreate for the day, camp under the stars or explore the park?s rich history. Campers can stay on individual sites or in group camping areas, yurts or cabins. acilities include pull-thru sites, big rig access, lake waterfront access, electric, 50 amp, WiFi, and water. Pets and tent camping is allowed as well. The park has numerous opportunities for outdoor recreation and leisure. Activities include a 20+ mile trail system for hiking, horseback riding, mountain biking and winter fat tire biking; swimming, boat/kayak and bike rentals, disc golf, fishing, geocaching, picnicking and group picnic shelters. A 2.4-mile connector trail connects the main park to Addison Oaks East and other nearby recreation areas. Addison Oaks is a great spot to enjoy in and of itself and for exploring this corner of Michigan.
Haas Lake Park Campground
campground

Lyon Charter Township, MI
Discover your family again at this family park. With an onsite lake, game room and family fun your RV rental trip will be blast heaidng out to this destination. Close enough to get away but far enough to feel away.
Breakout - The Room Escape
attraction

Warren, MI
Located in Warren, is the Breakout Escape Room, a thrilling, exhilarating and terrifying way to place where your wits are put to the test. There are 3 different themed rooms, where you and up to 24 others must work together to escape (maximum depends on which room you choose). Choose from the scary zombie room, the 007 style Game of Espionage, or the colorful Ringmasters Den. Each have unique challenges that are bound to test even the strongest of wills. Best thing about the breakout room is you might enter a room of strangers, but you will definitely leave with some friends. It is amazing what 60 minutes can do! This is a great family activity, and helps with team building, boosting morale and just having plain old fashioned fun. There are lots of restaurants and bars nearby, so you can re-feed after all of the activity. Or grab a cold one. It might be needed after the zombie room.
Nearby Parks