Découvrir des locations de camping-car à San Francisco
---
Recherche de livraisons de camping-car
---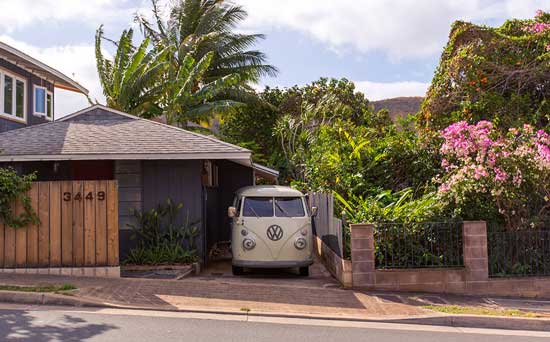 Livraison à domicile

Faites livrer un camping-car directement à votre domicile et commencez votre aventure depuis chez vous - ou ajoutez une chambre libre pour votre famille pendant qu'elle est sur place.

Recherche de véhicules livrés à domicile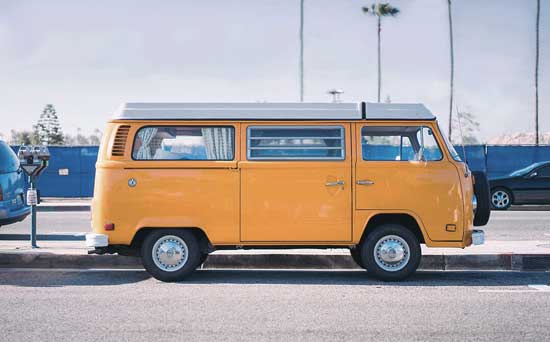 Livraison à l'aéroport

Faites livrer directement un camping-car à votre aéroport d'arrivée et commencez votre aventure dès le départ - pas de trajets de correspondance nécessaires.

Recherche de véhicules livrés à l'aéroport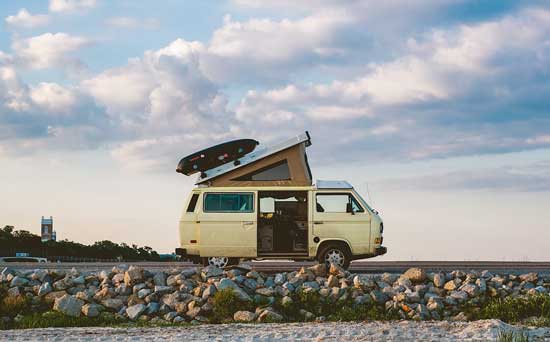 Livraison à destination

Faites vous livrer un camping-car directement sur un terrain de camping, un festival ou un événement sportif, et campez confortablement - sans avoir à prendre le volant.

Chercher de lieux de livraison de camping-car
Choses à faire à proximité de San Francisco, CA
---
Consultez les randonnées , les terrains de camping, les parcs locaux et autres lieux !
Popular Nearby Parks
Portola Redwoods State Park, CA
1247 locations de camping-car
Butano State Park, CA
1172 locations de camping-car
Share your San Francisco RV experience
---
Recommendations for San Francisco, CA from Outdoorsy Owners
---
Sibley Volcanic Regional Preserve
Sibley Regional Preserve is a former volcano that now is a delightful place to stroll around on a sunny day and experience the hills of Oakland.
Lake Merritt
Oaklands gem. Fairyland, bird sanctuary, paddle boat rentals, even a Gondola service. Dine at the Lake Chalet or visit one of the many nearby Chinatown restaurants.
Cheap
Kid-friendly
Historic
Rainy
Good weather
Day trip
Anthony Chabot Regional Park
This is a great campground close enough to the sights and sounds of the Bay Area that you can have a city and a country vacation all in one. Weekend reservations may be tough
Boondocking
Dog-friendly
Elbow Room
Hookups
Sleep Under The Stars
Family Friendly
Walmart
Just your typical WALMART parking lot. Haven't used it but assume it's like all the others.
California Canoe & Kayak Oakland
Rent a kayak or SUP to paddle at Historic Jack London Square for a view of Oakland you can't see any other way!
Temescal
Eat around the world in the space of a couple of blocks and sample boutique ice cream, micro brews and wine cellars. Food trucks and outdoor movie night Summer Thursdays.
Anthony Chabot Regional Park
Guess what! You can camp at Chabot Regional Park and still do all the great things you came to San Francisco to do. Wonderful hikes, mountain biking, fishing in Lake Chabot, golf. near Oakland Zoo
Redwood Regional Park
Amazing Bay views, Soaring Redwoods, Great mountain biking, hiking, and even horseback riding.
Dog-friendly
Cheap
Hiking
Kid-friendly
Day trip
Mount Tamalpais
Medium-difficulty trails. Loops that showcase the diversity of the Bay Area ecosystems, from streams winding through forests to open meadows to epic ocean views. Perfect for families and furry friends
Hiking
Sightseeing
Day trip
Recent Outdoorsy trips to San Francisco, CA
---
Oakland
Stayed overnight near a lake.
Pacifica
Stayed at San Francisco RV Resort on the beach and explored the beautiful Pacifica beaches
San Francisco
I took the Revel up to San Francisco for a Regatta. The Rig was perfect for changing and showering off outside and warming up inside after 6 Hours on the bay.
Ocean View
Day trip
Scenic
San Francisco
Drove up and toured San Francisco saw the Redwoods at Muir woods and the last sunrise of the decade over the golden gate Bridge, came down through big sur, spent a night on a wharf in Monterey, watched the sunset on a gold course in santa Barbara l, stayed at an rv park right on the shore in Malibu. We got a private tour of NASA JPL and saw the Mar 2020 rover before its set to launch. Toured Los Angeles and finally drove down to San Diego.
San Francisco
An amazing 12 day trip.
Budget
Happy Hour
Nearest to Dropoff
Has Air
Has Coffee
Boondocking
Dog-friendly
Bike Rental
San Francisco
Round trip starting in SF during winter break. About 2800 miles in total vising National Parks of West Coast.
Has Coffee
Boondocking
Ocean View
Quiet
Most Beautiful
Hiking
Historic
Sightseeing
Scenic
Mattia Andrea,
Jan 10, 2020
San Francisco
CRUISED UP AND CHILLED OUT!
San Francisco
Went to fisherman's wharf, then stopped at the Winchester mystery house in San Jose.
San Francisco
I went from LA where i took 5he car to San Francisco by highway 5 and went down all the Highway 1 to San Diego in a 10 days trip :)
Budget
Ocean View
Sleep Under The Stars
Most Beautiful
Cheap
Hiking
Good weather
Overnight
Day trip
Chill
Scenic
Free
San Francisco
Road trip from LA to SF.
San Francisco
Sight seeing and camping around Monterey, Half Moon Bay and poi t Reyes.
Nearest to Dropoff
Has Coffee
Glamping
Social Scene
Ocean View
Sleep Under The Stars
Cheap
Hiking
Sightseeing
Good weather
Chill
Scenic
Pacifica
Ate, slept, traveled and explored
24-7
Has Air
Dog-friendly
San Francisco
Drive up the coastal highway.
San Francisco
We spent the week traveling, hiking, exploring and falling in-love with nature and ourselves!