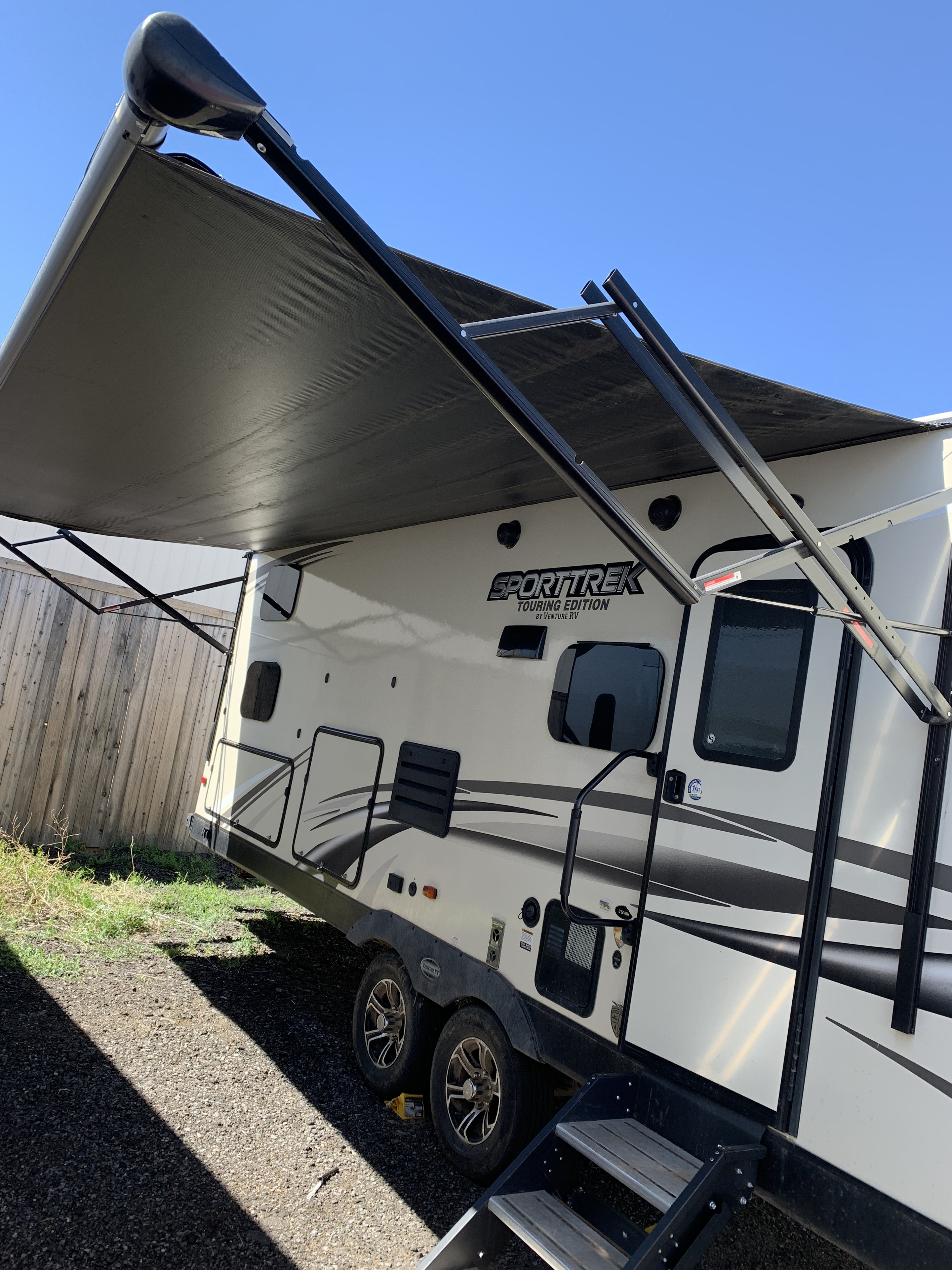 4.8
Membre Outdoorsy
Hôte depuis mai 2019
---
---
Taux de réponse 100 %
Répond habituellement en moins d'une heure
À propos de Michael D Peterman
Love the mountains, we went to the Northwest up through Yellowstone, Montana, Idaho, Washington, Oregon and California last year for 5 weeks and had a Ball!!! Been to Washington DC spent a week there wasn't enough time. We have Family and we travel to see them.
4.8
Membre Outdoorsy
Hôte depuis mai 2019
---
---
Taux de réponse 100 %
Répond habituellement en moins d'une heure
---
Souvenirs de séjours avec les camping-car de Michael D Peterman
---
I will start out by saying that he did give us more than 50% of our money back and did apologize for the condition of the RV. That said, It's a business and we reserved months ahead of time so there was time to get it in shape.
THE GOOD: Master was awesome. great bed, lots of room to move around. The seating area and the blue mood lighting were cool. The AC's worked great. (after cleaning filters) We used our own sheets and blankets.
THE BAD: We spent over 6 hours deep cleaning this RV before moving our stuff into it. Many broken items like screens, shades, a table leg missing all the screws to hold it in place, an outdoor kitchen with both rails broken so could not use, 1 arm of the awning broken, an oven fan, and the black water handle. Couldn't fully use the toilet. Hot water would only heat up using propane and the propane tank was leaking at the valve. 1 tank was empty so we had to fill up propane. Cabinets filled with stuff just tossed in and included expired food products. The oven was filthy. Dirty utensils in a drawer with mouse turds. And no one wants to breathe AC through a filter that looks like it's coated with mold. We cleaned and repaired many of the items and managed to have a pretty good trip all things considered.. This RV should not go out until fully repaired and owners said they will do just that.
7 Photos soumise(s) par Kathi W.
1 Photo soumise(s) par Peter P.
Just had issue with no hot water not to clean, The blk tank was still dirty, smelled inside the fridge didn't get cold it did pull very smooth with my 2021 3500 trk
We really liked it , we had a great time
Communication with Michael was amazing. The trailer is as advertised and was great. Great time for us in our family.
Very pleased thank you for making it easy for us!
The trailer was great!! Really easy to pull and really big inside with the slides out, plenty of room to walk around and relax.
Jefferson S.
5•juillet 2022
I loved the experience with Michael. Excellent support and communication. Both Michaels have been available any time I needed. It was the best experience renting an RV at Outdoorsy. I would recommend Michael and his RV to anyone. The RV was in excellent condition and ready to go. Michael spent time with me explaining everything about the RV and its accessories like outdoor grill and kitchen.