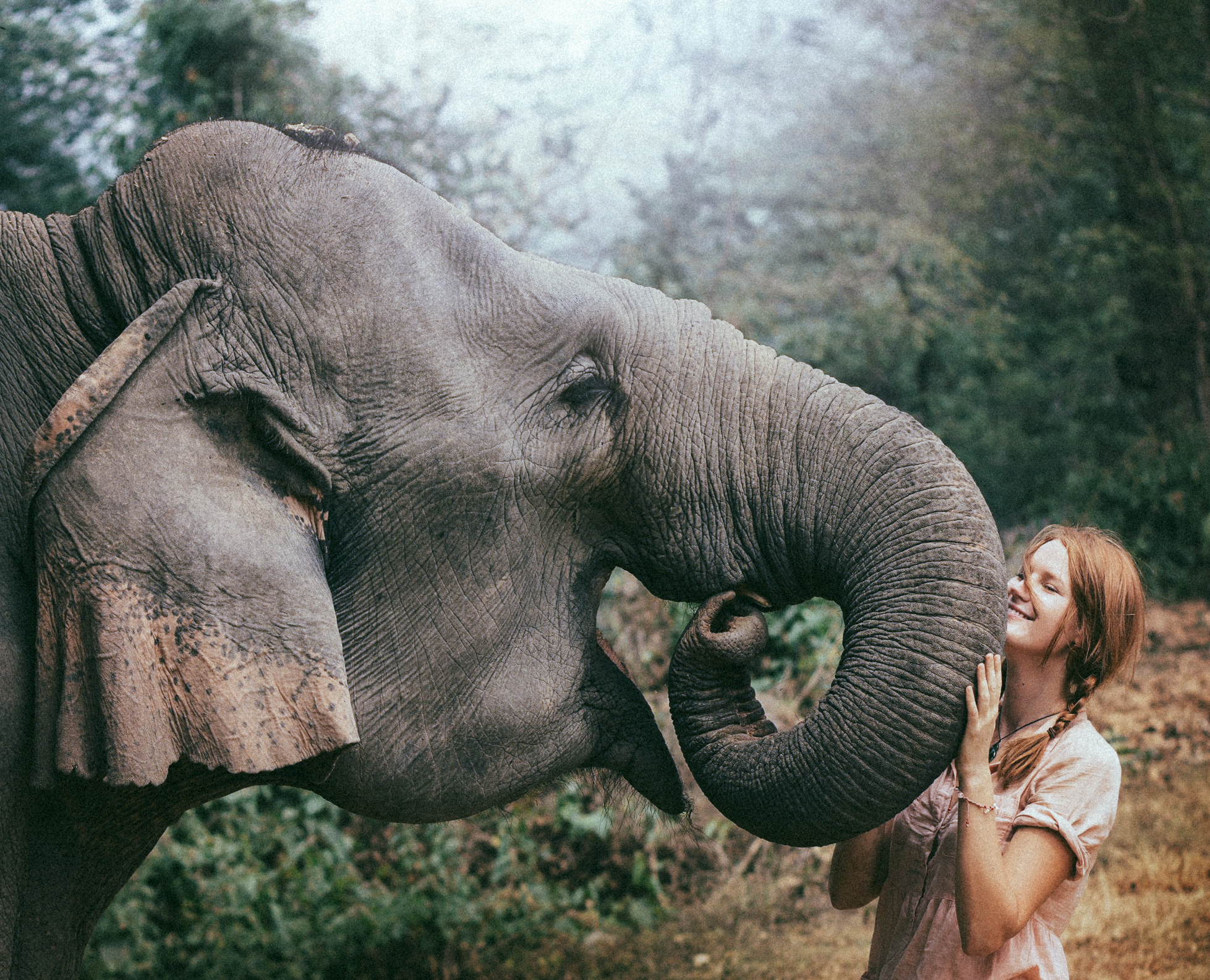 5
Membre Outdoorsy
Hôte depuis octobre 2018
---
---
Taux de réponse 78 %
Répond généralement en moins de 6 heures
À propos de Lex & Martina Sarrasin
Hi nature lovers and adventurers, We are Martina & Lex, the owners and builders of Snowflake and Juniper. We've been always kind of hustlers and were trying to live our lives less ordinary. Lives filled with freedom, independence, creativity, adventure, and excitement. Martina has been traveling the world solo since 2010 and lived in the van for many years. Solo only until 2015 when we met on the cherry orchard. And we never looked back since then :) We are always discovering ourselves so we like to stay open to new experiences. In a very general way, we have always been interested in all that is related to nature, ocean, conservation. We like to hike the mountains, dive in the ocean, explore the caves. Any outdoor activity sounds like the perfect plan. Hiking, camping, kayaking, birdwatching, diving, biking, surfing,... you name it :) But it's not all about adventures as we love long walks in nature, deep conversation, silly movies, or board games with good old friends. We would love it if Snowflake and Juniper could bring other people joy and life experiences.
5
Membre Outdoorsy
Hôte depuis octobre 2018
---
---
Taux de réponse 78 %
Répond généralement en moins de 6 heures
---
Souvenirs de séjours avec les camping-car de Lex & Martina Sarrasin
---
Monica G.
5•septembre 2021
This was an amazing trip with snowflake ! We couldn't ask for a better van during this vacation. Everything we needed was provided and the bed was comfy for great sleeps.
1 Photo soumise(s) par Monica G.
Most amazing vacation - Snowflake exceeded our expectations while Martina and Lex proved to be the perfect hosts, guides and mentors - add the outstanding scenery of the Rockies - perfect recipe for the best vacation !
Where do we begin… We excitedly booked this trip in December 2020 and had a countdown ever since! We fell in love with Snowflake's photos online, but being with her these past many days by far exceeded our expectations! The bed felt super cozy and being able to cook whatever and whenever we wanted made us feel right at home. At first I was nervous to drive such a big car (our home ❤️), but I quickly found it wasn't as hard as it seemed. We ventured up to Jasper, then to Yoho, but spent the majority of our time in Banff and Lake Louise. A couple of our day trips to Canmore were perfect too! An unforgettable trip aside, a huge thank you goes out from us to Lex and Martina for answering any questions we had at any point. You always responded quickly which was awesome for us. The tablet you had in here is amazing and very helpful! We also enjoyed reading Martina's journal for other hikes and tips. Thank you again for your flexibility as well when we had to change the dates for our trip. As hosts, you are both top-notch and we can 100% yourselves renting again in the future.
It was our first time driving a Sprinter van and certainly not our last one. We really enjoyed this beautiful tiny house on wheel. We were impressed with the level of comfort we enjoyed during our 11 days trip during one of the craziest heatwave that Western Canada has received. The ventilation system and window next to the bed combined with the comfortable mattress made sleeping just like home. It has lots of storage which keeps everything neat most of the time (important when space is limited). We had everything we needed to cook ourselves nice meals, even a blinder for morning smoothies. Lex was amazing in answering our questions in a promptly matter. Couldn't have asked for a better experience. The only problem now is that I want one for myself:)
So great. From booking and having them answer questions ahead to them showing us how everything worked. Awesome. The van was perfect- so well decorated and designed. Super comfortable for the two of us. We camped for three nights around radium and I'd do it again in a heart beat.
3 Photos soumise(s) par Dean D.
My girlfriend and I - along with our Aussiedoodle pup - took Snowflake up to North Ghost for May long weekend camping and have nothing but great things to say!
Amazingly easy to drive, smooth on the road. Heater fantastic and super easy to operate, (which was an absolute must for us on a chilly weekend, with even chillier nights)
We did lots and lots of cooking on the stovetop, met all of our needs (did notice the boil function uses up battery, something to be conscious of)
Used the sink quite a bit for cleanup and loved the extra flap for counter space. And love love love how easy it is to empty dish water - so accessible!
Fridge/freezer in tandem with cooler was easily able to accommodate all food and drinks. Tons and tons of storage space throughout.
I'm about 6 ft tall and found the bed to be super sufficient and comfortable. Just be careful not to bonk your head on any of the ample storage in the middle of the night :)
Love the ambience in there; easy to control different areas of Snowflake (which are numbered) and it's all dimmable.
Great aesthetic and attention to detail overall. Thank you Lex & Martina for being super supportive and responsive from a thru z. We're already planning our next trip, and look forward to booking with you again soon!