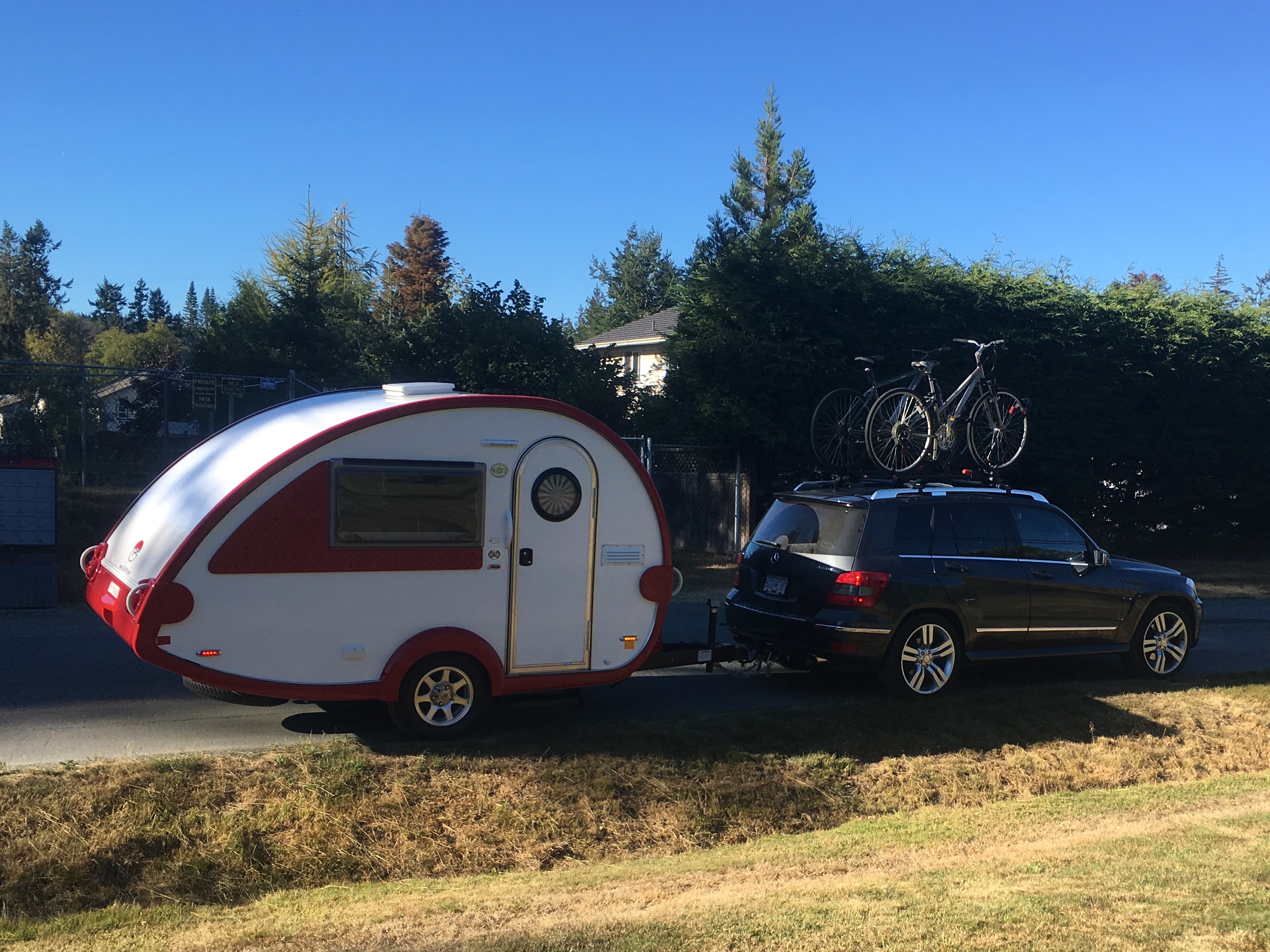 5
Membre Outdoorsy
Hôte depuis juin 2018
---
---
Taux de réponse 100 %
Répond généralement en moins de 6 heures
À propos de Dana Rae Wright
5
Membre Outdoorsy
Hôte depuis juin 2018
---
---
Taux de réponse 100 %
Répond généralement en moins de 6 heures
---
Souvenirs de séjours avec les camping-car de Dana Rae Wright
---
The trailer is in beautiful condition and comes with so many wonderful extras — everything we needed for camping. It was really comfy and the AC kept us super cool during a very hot week. Thanks to Dana and Brian for being so communicative and helpful.
This trailer is in beautiful condition, and a dream to tow. It has everything you need (and more) for a perfect vacation. Communication with Dana was always prompt and she gives you a package of instructions to assist you in your travels. I have no hesitation in recommending this rental.
Highly recommend Dana & Brian. Warm, friendly and helpful (and we had lots of questions). We toured Vancouver Island for 8 days and the T@B was our first experience towing. With their instructions (written and verbal) we were well-prepared. And Dana was just a text away for questions. They even met us along our return route to pick up the trailer, saving more than an hour of driving on our way to the ferry. That is above and beyond! Overall a terrific experience and I recommend it for anyone wanting to tour the island (so beautiful) and/or determine if a trailer is in your future. It is for us.
Awesome people from which to rent. We will contact them again when we come back this way.
1 Photo soumise(s) par Aaron B.
Aside from some difficulty gaining approval, the whole experience was great. Dana and Brian were nice and friendly and a pleasure to deal with. Their little trailer was exactly what we were looking for, and would definitely like to rent it again. The close proximity to some beautiful campsites was ideal.
We loved Dana & Brain's little trailer! We had everything we needed in there and it made our anniversary trip just perfect. Dana was so helpful and definitely went above and beyond to make sure we had the best time. We would rent from her again in a heartbeat! I now officially want to own a little teardrop :)
3 Photos soumise(s) par Esther F.
Dana's T@B is awesome. Everything in the T@B is high quality and in great condition. The windows and screens allow for great airflow and have great retractable shades instead of curtains or blinds. The bed is huge and the kitchen/TV/stereo is very functional. It is perfectly sized for two people. My wife and I stayed at several provincial parks on the island and it fit easily into place and could even be moved around by hand to get it perfectly into place. Dana and Brian are also nice to rent from and had great knowledge of the area. We will definitely be renting this little T@B again.