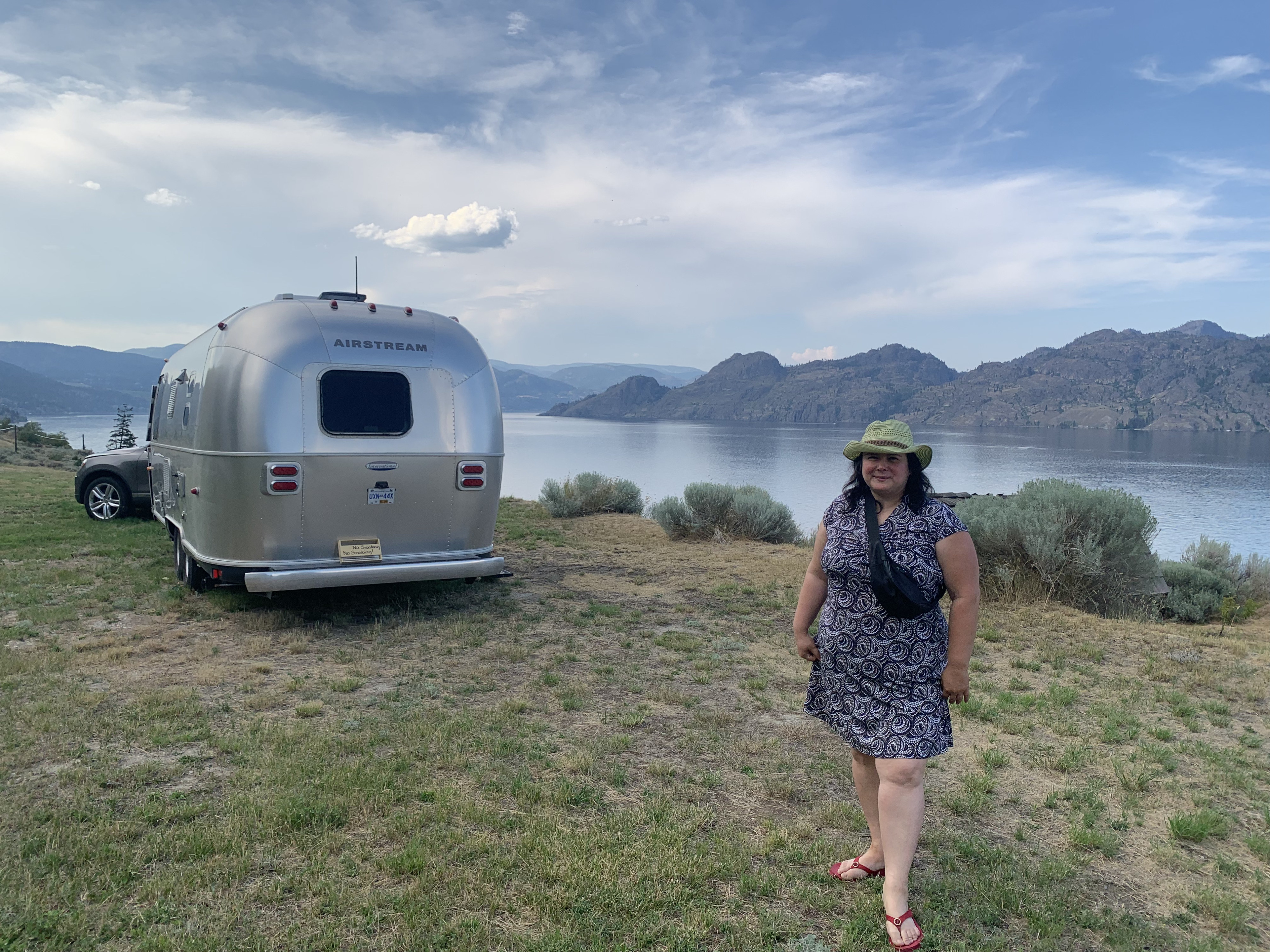 4
Membre Outdoorsy
Hôte depuis juillet 2022
---
---
Taux de réponse 80 %
Répond généralement dans la journée
À propos de Gina Castro de Cazares
4
Membre Outdoorsy
Hôte depuis juillet 2022
---
---
Taux de réponse 80 %
Répond généralement dans la journée
---
Souvenirs de séjours avec les camping-car de Gina Castro de Cazares
---
Gina and her husband were very nice and accommodating. Always responding to questions and making sure we had the best time.
The caravan was comfortable, it has some wears and tears from being used by a lot of people but that is to be expected.
1 Photo soumise(s) par Margot J.
We booked Gina's trailer for just over 2 weeks to travel around BC. The trailer did not look exactly like the photos, and was a bit more run down than advertised. We were advised that this was because previous customers had damaged it during their trips. A few of the seals along the outside of the trailer were cracked and therefore did leak and let water in. We also discovered a dripping pipe inside, which made the trailer smell like damp. A number of the amenities were broken - such as the microwave, the lights above the bed, the awning and the toaster (which was temperamental). Not all key utensils were provided such as cutlery (no butter knives), can opener and lighter for the gas cooker. We had to purchase these things, in addition to a baking tray and large pot to cook in. Overall the trailer did cater to our needs (once we had bought the additional items), however it did not appear to be fully equipped as advertised. Perhaps this was because we had booked it for so long, and we needed everything to be provided. If you were heading out on a shorter trip, then it probably had everything you would need. The only thing I would note is that the owner should've updated the photos to show the current state of the trailer, or otherwise contacted us beforehand to let us know. Overall Gina was very friendly and helpful, and we had a great trip travelling through BC.
We had a great trip! Gina's trailer was a great size for us first timers.