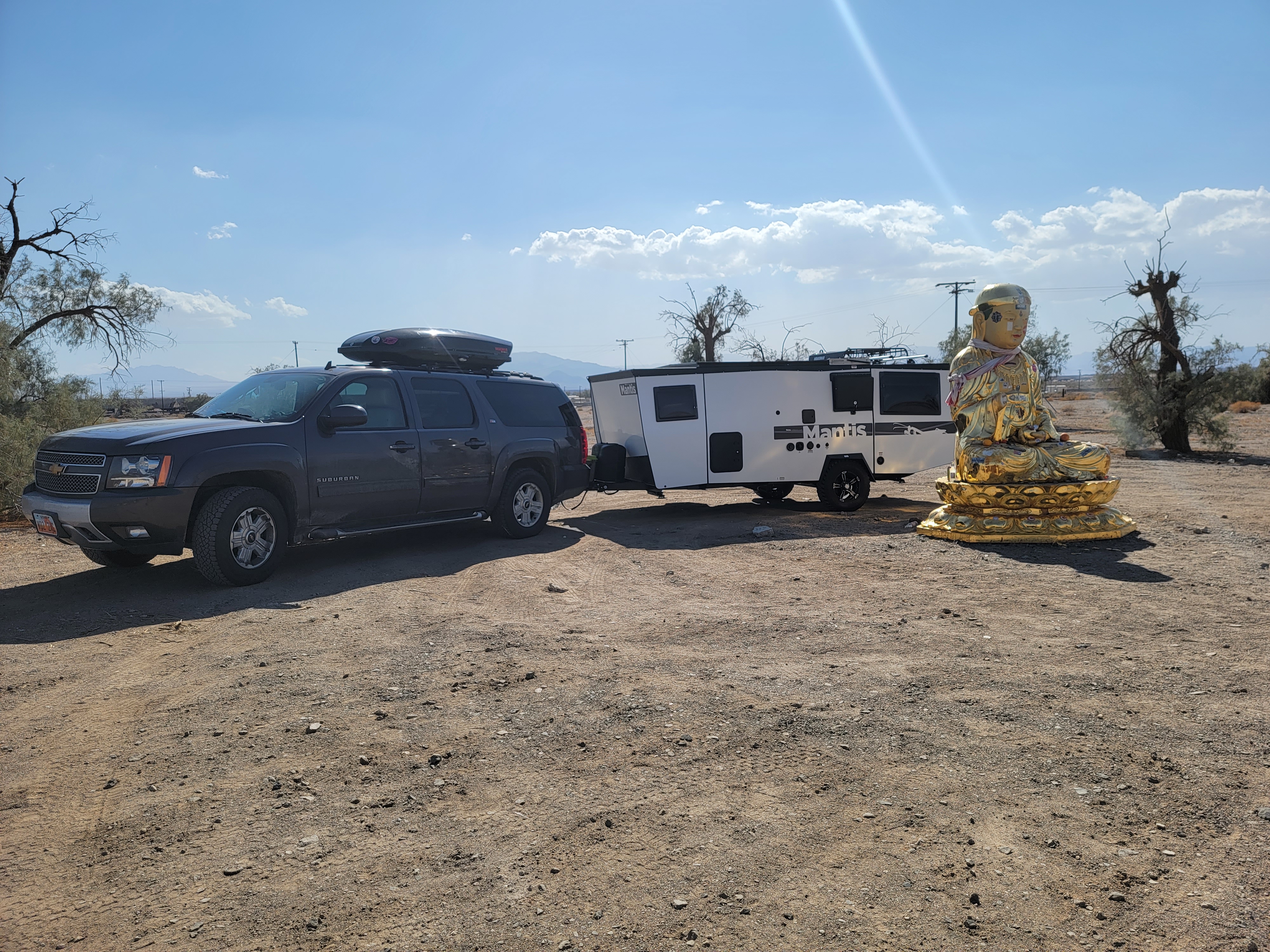 5
Membre Outdoorsy
Hôte depuis décembre 2021
---
---
Taux de réponse 100 %
Répond généralement en moins de 6 heures
À propos de Derek Boddy
I am a father, climber, and aspiring skater, usually in that order and master of none. ;) I am a proud father of three kids and one dog. For the longest time I was a tent camper and anti RVs. However, after trying some out, I have fallen in love with this Taxa Habitat. We are a family of rock climbers and enjoy the quick weekend getaways, as well as, the extended stays. This camper has provided us with some additional comforts and conveniences to make our trips even more memorable and enjoyable, while still loving minimalism camping. While we get out as much as we can, I hate to see our camper sit not in use. Therefore, I am excited to share and help others get out and explore or help others to try out a simple, but yet incredible RV, as we did. Chase that crux!
5
Membre Outdoorsy
Hôte depuis décembre 2021
---
---
Taux de réponse 100 %
Répond généralement en moins de 6 heures
---
Souvenirs de séjours avec les camping-car de Derek Boddy
---
Great camper for a family.
Great time with two little kids. CeCe took great care of us and was super fun and functional
A fantastic camper for our family for southern Utah. Easy pick-up and drop-off. The host helped explain all the parts of the trailer, and included many extras that made our trip easier. Simple 'hacks' like a paper towel holder and bed curtains naturally fit our family's rhythm.
réponse de Derek
Thank you Patrick. It was my pleasure to support your adventure!
4 Photos soumise(s) par Patrick H.
Derek was a great host. He was very communicative about pre trip planning and super helpful. The Mantis is really nice and has everything you need. Including some nice special touches like hot sauce, and a mattress topper. We took it for a week of winter camping in the desert with our toddler. We were all really warm and comfortable. If you are renting in winter make sure to include the solar panels. It was a wonderful adventure and Derek really made it easier for us. Thanks!
1 Photo soumise(s) par Jamie M.
This was our 1st time booking and our 1st time visiting the Grand Teton and Yellowstone National Parks... thanks to Derek and his awesome trailer, it was an exceptional experience and one that I will never forget.
réponse de Derek
Thank you so much Edwin! It was my pleasure and such an honor to be able to support your adventure!
5 Photos soumise(s) par Edwin G.
Awesome rental! The Mantis was excellent and well equipped. Derek was easy to deal with and a great communicator. Thanks!
catherine J.
5•juillet 2022
We had a great experience with derricks mantis trailer! It was very well stocked and extremely well organized. The trailer itself is incredibly user-friendly and slept two adults and a large teenager nicely.
2 Photos soumise(s) par catherine J.