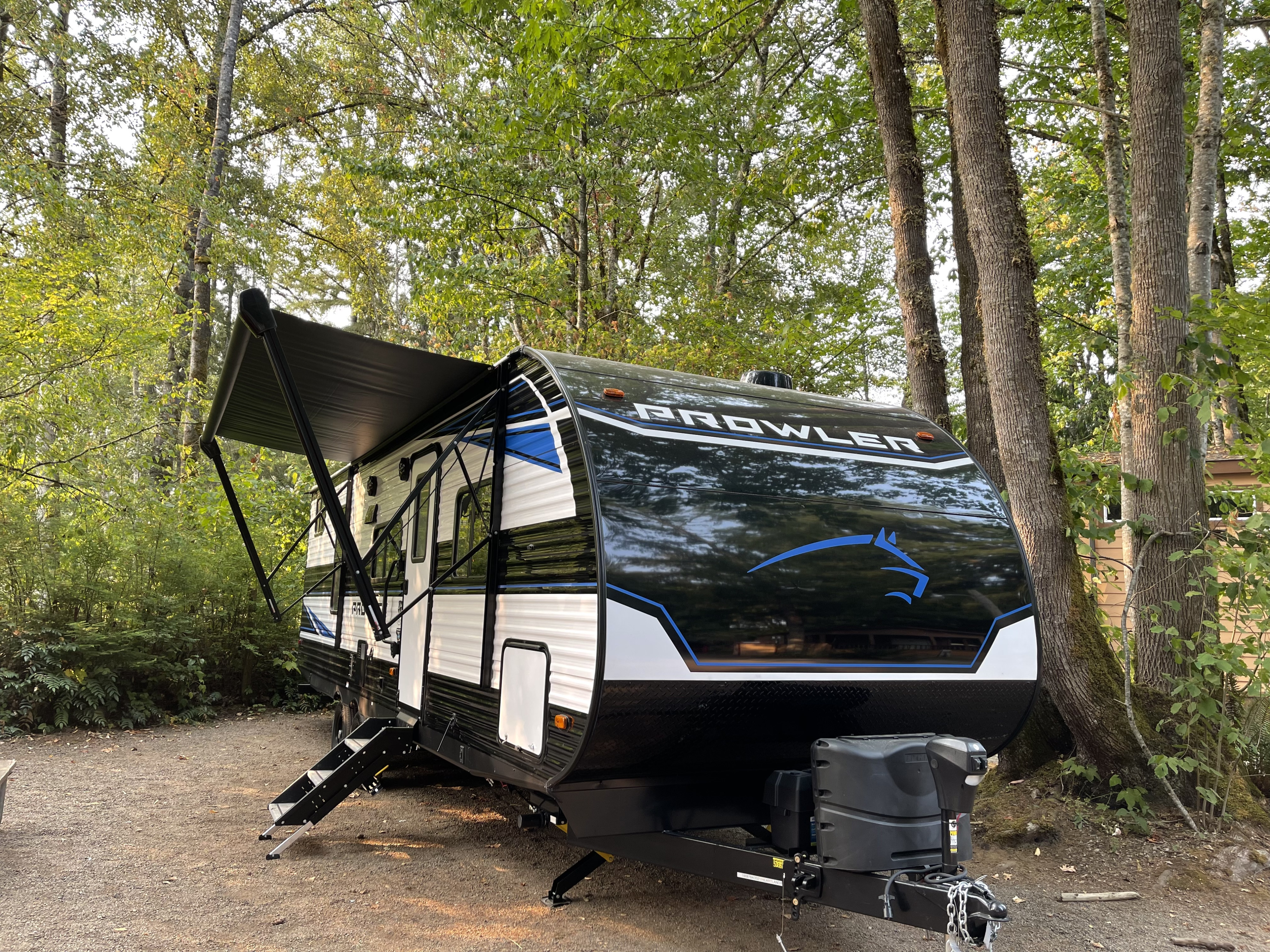 5
Membre Outdoorsy
Hôte depuis juillet 2021
---
---
Taux de réponse 100 %
Répond généralement en moins de 6 heures
À propos de Jeb Sides
5
Membre Outdoorsy
Hôte depuis juillet 2021
---
---
Taux de réponse 100 %
Répond généralement en moins de 6 heures
---
Souvenirs de séjours avec les camping-car de Jeb Sides
---
The trailer we rented was in great shape. We enjoyed our stay very much. Everything was in good working condition. The owners were good to work with and gave clear instructions on all aspects of the trailer. We could not tow the trailer with our tundra once it was full of water since we were dry camping close to Vancouver the owner towed it for us for a very reasonable fee.
We would recommend this trailer and owner to future customers.
réponse de Jeb
It's great that you had a good trip! It's my pleasure !
RV was ideal for our use.
Our family has rented several campers and RV's, and this has been our best experience so far. Jeb is very responsive to messages and super helpful in getting the camper set up for towing. Everything about the camper was exactly as advertised and everything worked perfectly. We'll definitely rent from him again.
Christopher W.
5•octobre 2022
Great time! The rig towed excellent with my F150 Powerboost. This trailer had everything inside to cook/serve meals and host a wonderful experience. The owners outdid themselves to provide everything needed.
réponse de Jeb
Your welcome Christopher!
I am glad you had a great time !

3 Photos soumise(s) par Christopher W.
réponse de Jeb
Thank you Kathie!
You had a good trip is my pleasure !

The trailer was perfect for our trip. Jeb have very accurate info and the pickup process was thorough and complete. He is very accommodating and pleasant. We will absolutely rent from him again. Highly recommend.
1 Photo soumise(s) par Bill T.
Jeb was great. Camper was well maintained and stocked with everything we might have needed.
réponse de Jeb
Thank you very much ! I am glad you had a good time!
The trailer was everything described and then some. Jeb and his family went above and beyond to make sure my family had a great vacation!!
Jeb was so helpful and accommodating. This was our first time renting a trailer and it was more than we expected! So many extras from plastic ware, s'more kit, BBQ, candles, etc! We had everything we needed which made for a peaceful adventure! Would highly recommend and can't wait for our next trip!
2 Photos soumise(s) par Spencer L.
The trailer was in great condition. It was our first time out in a travel trailer and Jeb did a good job of explaining the process. We we're able to tow it just fine with a 5.3L Chevy Silverado 1500. The trailer came with plenty of cookware and cleaning supplies.
réponse de Jeb
Thank you glade you had a amazing time
3 Photos soumise(s) par Samuel D.
Great experience. Jeb was awesome to deal with. Really knowledgeable of the trailer and ran us through all the ins and outs. Our first time renting and he made it very easy.
Jab and his dad Woody were great! They help set up the trailer and it was just as we anticipated the trailer being. Nice and clean all the bits and pieces you need to have a great camping weekend!