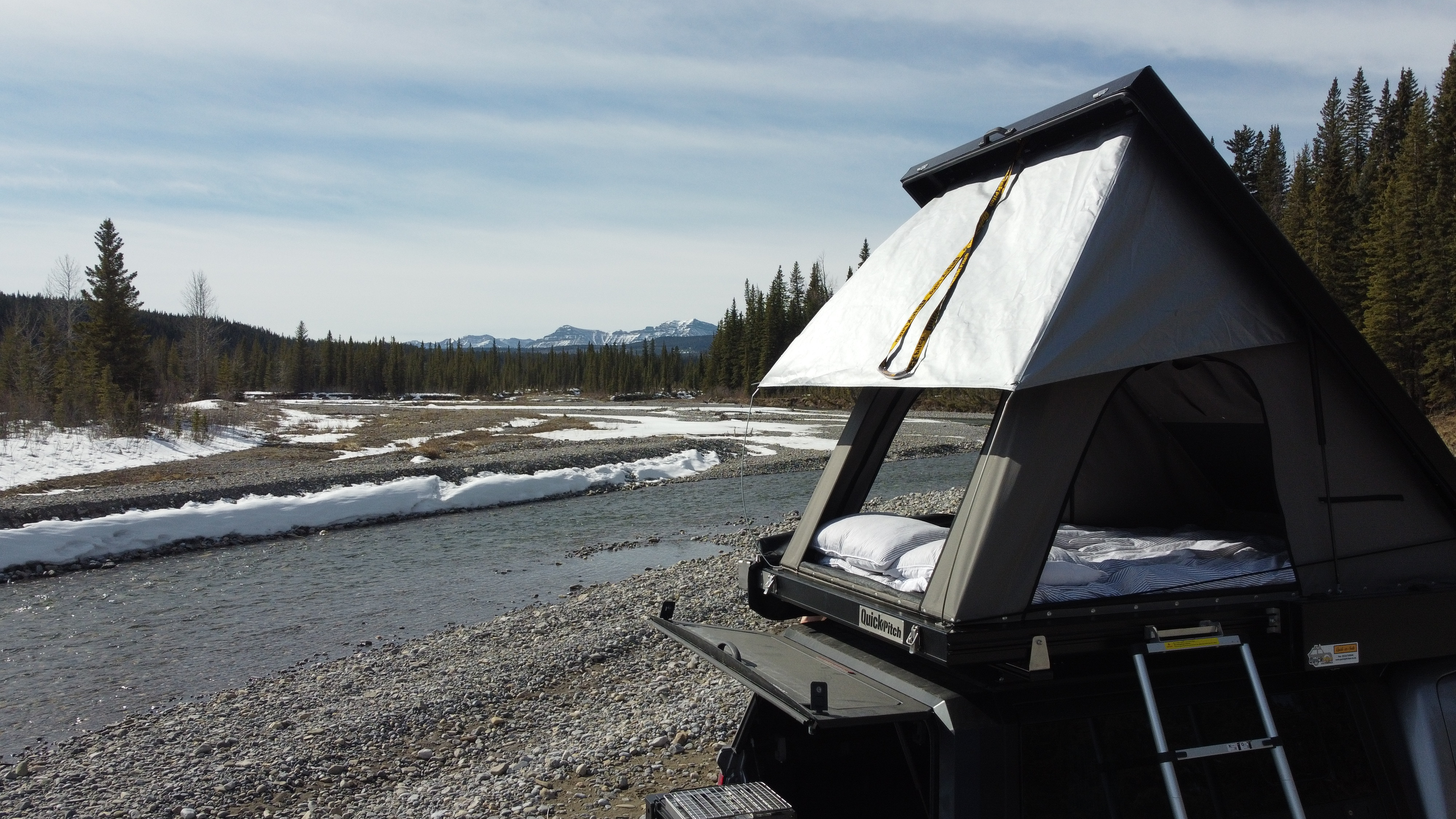 5
Membre Outdoorsy
Hôte depuis avril 2021
---
---
Taux de réponse 85 %
Répond généralement en moins de 12 heures
À propos de Abri Slabbert
Born and raised in South Africa. Move to Canada in 2015. Loves to travel and explore. Husband, Father and 4x4 enthusiast. Our 8 week Africa trip is still our favourite trip.
5
Membre Outdoorsy
Hôte depuis avril 2021
---
---
Taux de réponse 85 %
Répond généralement en moins de 12 heures
---
Souvenirs de séjours avec les camping-car de Abri Slabbert
---
Fabian B.
5•septembre 2022
To put it in a nutshell: this truck is awesome!
Its big, comfortable and got a lot of clever extras. The shower was a nice addition to the already self sufficient setup. We got a lot of compliments on our way. It was exactly what we wanted for our very first stay in canada!
4 Photos soumise(s) par Fabian B.
The truck was the perfect vehicle for our 10 day trip through the Canadian Rockies! It was well equipped and everything was very easy to use, especially the roof tent and awning. We appreciated the convenience and comfort of having a fridge, water tank (+ a hot shower), device charging abilities, and comfortable mattress. We were able to access some more remote camping areas which was the perfect escape from the more touristy areas. I would highly recommend this rental to anyone looking to explore the outdoors while having more amenities than traditional tent camping. A truly great experience overall! Thanks Abri!
4 Photos soumise(s) par Sarah V.
Very great overland car to be honest. Has everything you ever need for your trip. Enjoyed every moments.
Abri is such a nice guy and we found the vehicle to be perfect for exploring nature. We got a lot of compliments from people on parking lots on the car.
Abri Slabbert canceled the booking 4 days before departure. This is an automated posting.
Eduardo C.
5•septembre 2021
I had the best experience ever riding in Canadaoverland rentals was an amazing adventure more than what I've expected Abri was always available very informative and attentive through out our trip I strongly recommend this badass overlanding truck to anyone looking for the real deal 🤙🏾
Big Thanks to Abri for everything till the next time for sure 💯
réponse de Abri
Glad you had a good time👏👏
All the best
9 Photos soumise(s) par Eduardo C.
Abri was absolutely amazing with all aspects of the rental. This truck has it all! The hot shower was such a bonus! So easy to pack up and go each morning, and the freedom of not driving a massive RV was great! If we make our way back to Edmonton, we will definitely book this again!
6 Photos soumise(s) par JULIA L.
First time camping with a camper truck and it was such a great and fun experience! The truck came with everything you will need! Abri was very accommodating and helpful! Super quick responses and easy to communicate with!
5 Photos soumise(s) par Rj C.
This truck and roof top tent outfit is the perfect set up. It has everything you need for overlanding, light off-roading and off-grid camping. All of the equipment is top of the line and is super easy to set up and use. The tent is spacious enough for two larger adults and the mattress is very comfortable. The kitchen pull out is great, even in a parking lot while touring around. The shower is so handy, I even used it in the parking lot at Lussier Hot Springs. Abri is very helpful and accommodating. Great communication and understanding when our plane was delayed for several hours. Highly recommend this outfit and will definitely be booking it again!
5 Photos soumise(s) par Susan M.
Really enjoyed the overland experience. The truck exceeded our expectations. It had everything that we needed on our trip to Jasper. Abri was very helpful in showing us how everything works. All of the gear is straightforward and easy to set up and take down. Highly recommended! Can't wait to book it again.
The whole experience with this truck was amazing. It has absolutely everything you need and is very well maintained. Abri was very pleasant to deal with and extremely helpful. I'll definetely be doing this again and would highly recommend to others as well.
1 Photo soumise(s) par Ahmed H.
Abri was great and super responsive and accommodating! His rig was amazing- great for any crown land camping in particular- as it has all that you need and is able to get to harder to access sites! Ever detail is considered and fits efficiently! The rig is quite tall! harder to access some of stuff as a shorter person but we quickly got used to using the little step stool and managed just fine... we loved having hot water ready at hand... ;) The views from the roof tent-- amazing!
3 Photos soumise(s) par Thea P.