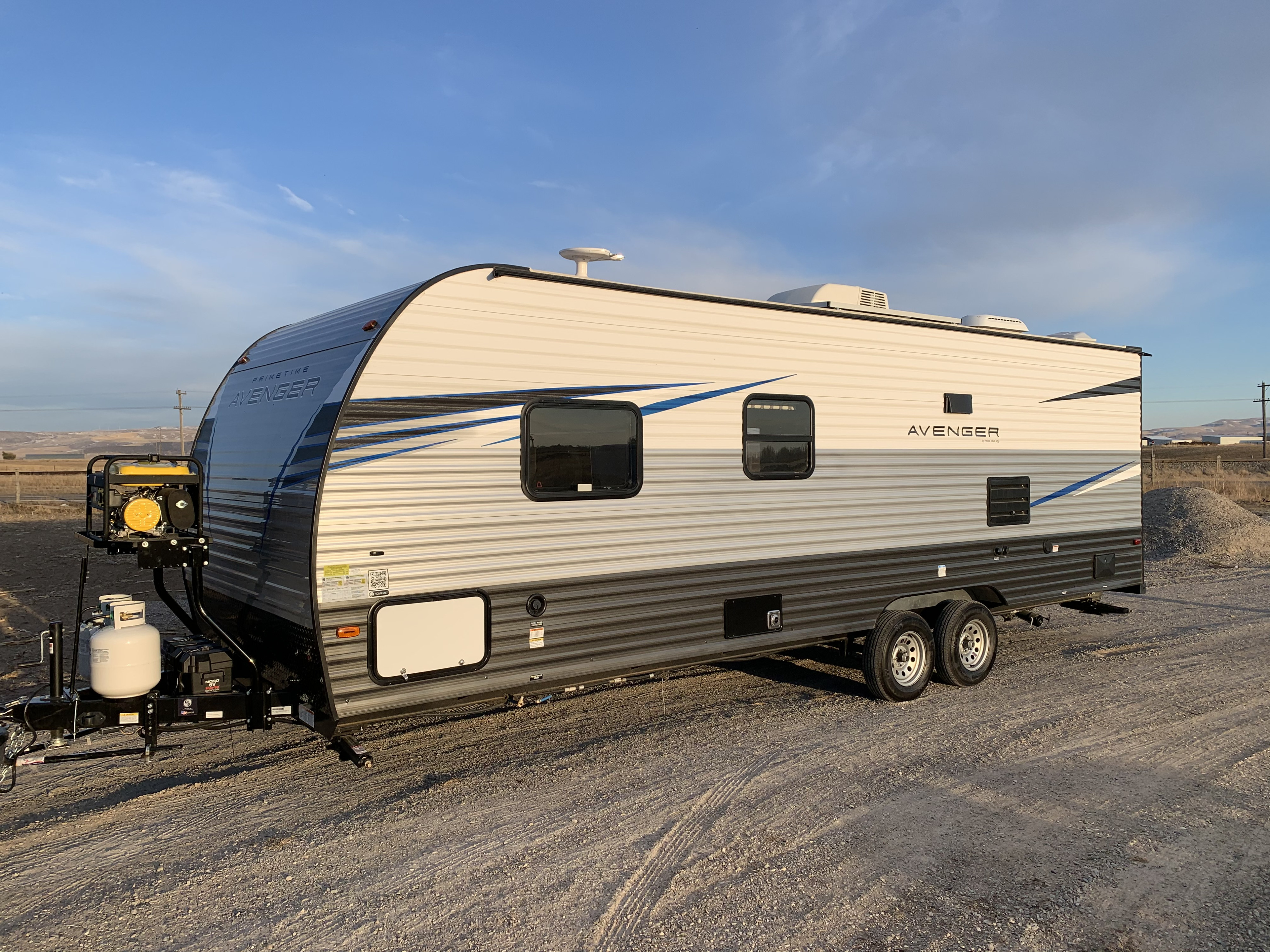 4.7
Membre Outdoorsy
Hôte depuis mars 2021
---
Taux de réponse 86 %
Répond généralement en moins de 6 heures
À propos de Kyle
This is a brand new Primetime Avenger that we have worked to make your trip a pleasant experience for your family. There is a vast amount of space for a large group. Sleeping 6+ with a queen bed, two bunkbeds, along with a pullout couch, and a fold down dinnette for extra space. This camper is geared for people who really want to get out and explore as well as anyone who wants to stay in a campground. There are 2 high capacity batteries, solar back up, and if that isn't enough power a generator is included to ensure you always have enough power no matter where you camp. There are multiple usb ports for charging those important necessities, TV/DVD combo for when the sun goes down, and there are speakers throughout the interior and a couple just for kicks under the large awning that covers up the outdoor kitchen. We work hard so you can invest your precious vaction time making new memories. In addition to the outdoor kitchen, there is a grill, camp chairs, extra bedding, all the kitchen necessities you need, a large patio matt to minimize that stuff getting tracked inside, and just for clarification there is an indoor kitchen too. This place is absolutely vacation ready. Ozone treatment included between every rental to keep the Covid bugs away. No worries about topping off the generator or the propane tanks. We will set up a sway control hitch at no extra charge to make pulling a breeze. We are here to take care of your time away. We just ask that you bring it back as clean as it left.
4.7
Membre Outdoorsy
Hôte depuis mars 2021
---
Taux de réponse 86 %
Répond généralement en moins de 6 heures
---
Pas de camping-car disponible à la location
Kyle n'a pas actuellement de véhicules disponibles.
Pas encore de commentaires de loueurs Outdoorsy pour le moment