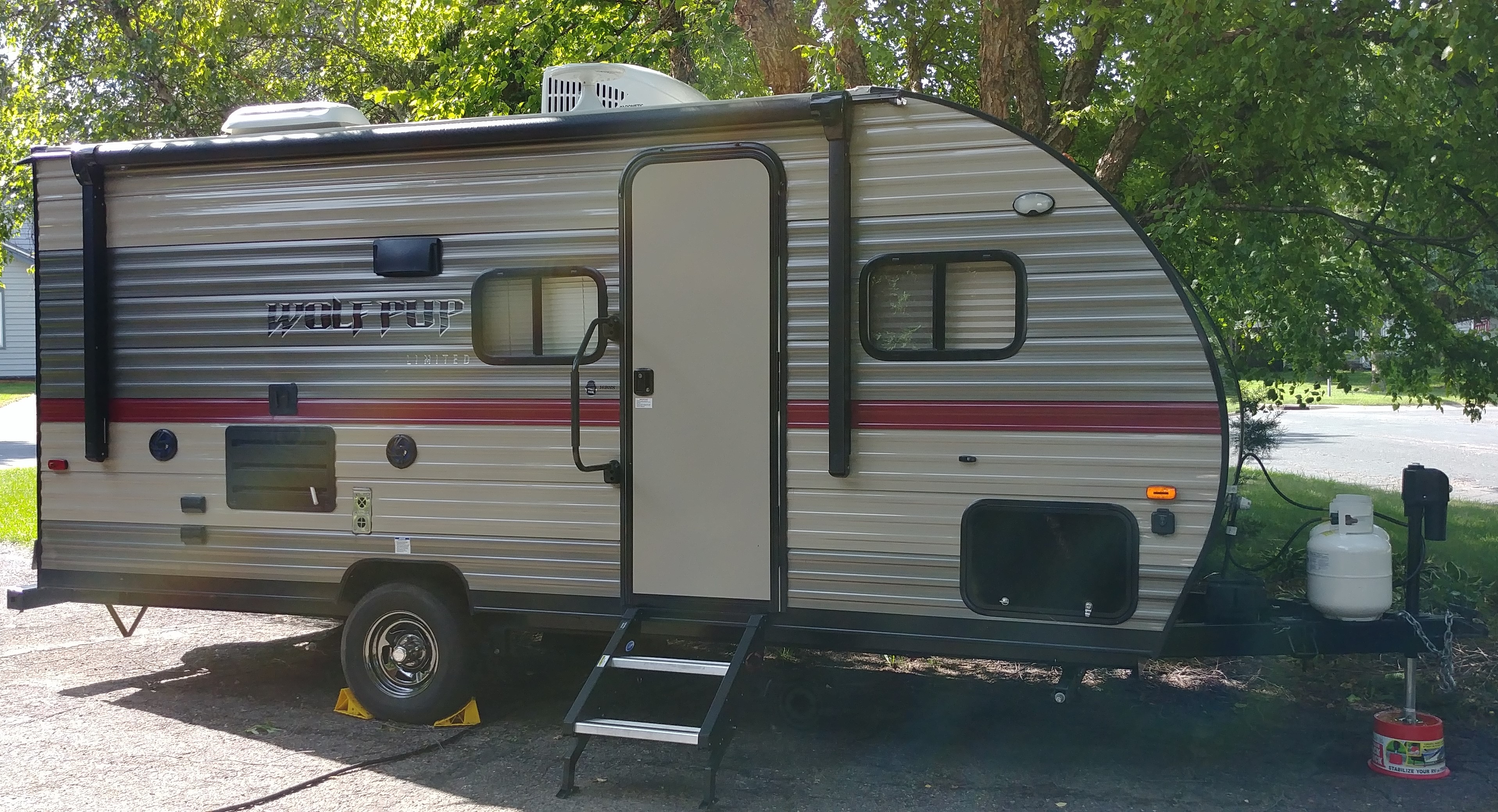 5
Membre Outdoorsy
Hôte depuis juillet 2017
---
---
Taux de réponse 100 %
Répond généralement en moins de 12 heures
À propos de Don Kurta
Owned and operated RVs for 30 years. Our goal is to make people love traveling in an RV and enjoy a great outdoor vacation experience. We go to great lengths to provide many extras at no charge to make sure our guests are happy.
5
Membre Outdoorsy
Hôte depuis juillet 2017
---
---
Taux de réponse 100 %
Répond généralement en moins de 12 heures
---
Souvenirs de séjours avec les camping-car de Don Kurta
---
Don was great to work with and my wife and I enjoyed his trailer. We will likely rent from Don again!
Had a great trip, Don was very flexible with pickup and return time which we really appreciated. Slept great, the bed was very comfortable. Hope to rent again soon!
The trailer was just what we needed for this trip. The mattress was exceptional - we slept better than at home! The trailer pulled very well - and my tow vehicle is very sensitive to weight - and I drove over two passes (9400 and 11,500 ft) going and coming! The trailer was clean and had many handy cooking utensils and items for hooking up to water, electric, and sewer. Don was very helpful during the pickup process and went over everything we needed to know set up and enjoy the trailer. I have a new trailer on order myself, but if it doesn't come in time for our next planned trip, I'd rent this unit again.
5 Photos soumise(s) par Alan C.
The trip and the trailer were fantastic. Much thanks to Don and his patience going over all the details on the trailer. Everything work wonderfully. We drove over 500 miles to Chapman campground in CO. and had a most wonderful time. The trailer was very comfortable and was stocked with all the items that we needed to make the trip easy. I highly recommend this trailer.
Don provided us with helpful tips to make our first camping trailer adventure a success. The trailer was as described; everything was functional, and perfect for our family of four. We are looking forward to the next trip and would be happy to rent from Don again.
We had a great time using this camper. Very good condition and really nice inside and out. Tows great on the road.
This was our second time renting with Don and everything went smoothly! The camper is the perfect size and had everything we needed.
This was a great camper for our family needs. Don was easy to work with and gave a thorough overview of the campers amenities.
We had a great experience, the trailer was perfect for our family of 3 (with room for more). It has all the amenities you might need. Don was super helpful and made sure to cover every detail needed to setup at our campground. We hope to have a reason to rent again!
The RV was exactly as outlined in the listing and was in fantastic condition. Note the upgraded bed was the most comfortable I've ever experienced in an RV. Don was responsive to questions and did a great job walking through the RV prior to departure.
Don was very pleasant to deal with. He explained everything in great detail and made sure to answer any questions I had. I would recommend Don to everyone, and will diffently rent from him again. Thanks Don!!!
We rented this camper over memorial day weekend! It was a wonderfully easy process, well stocked, very clean, and very comfortable. We would definitely rent from Don again!