Explore Salt Lake City RV Rentals
---
Search RV Deliveries
---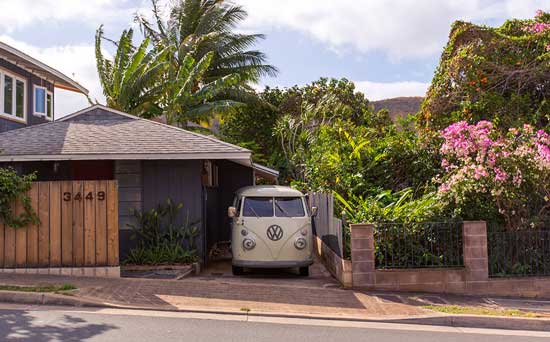 Home Delivery

Have an RV delivered directly to your home and start your adventure from your front door—or add a spare room for family to stay while they're in town.

Search Home Delivery RVs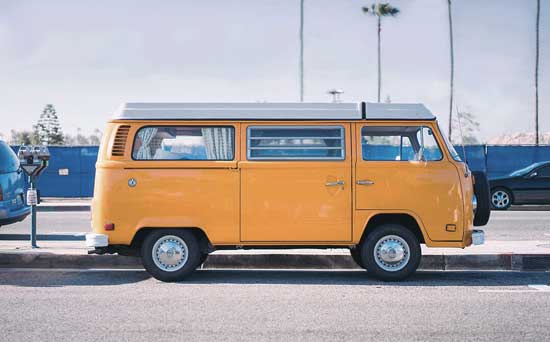 Airport Delivery

Have an RV delivered directly to your arriving airport and start your adventure straight out the gate—no connecting rides necessary.

Search Airport Delivery RVs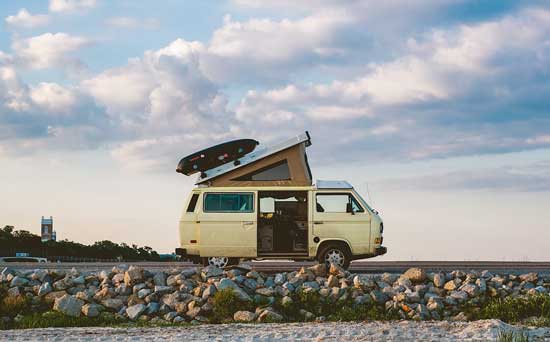 Destination Delivery

Have an RV delivered directly to a campground, festival, or sporting event, and camp in style—without having to get behind the wheel.

Search Destination Delivery RVs
Discover Salt Lake City, UT
---
Looking to get away to a place with plenty to do but without all the hassle of overcrowding and traffic? Start your search for an RV in Salt Lake City, Utah. It is known as the "big enough" city, being big enough to have all the amenities of a mega-metropolis, but little enough to have that small town feel. When you rent an RV in Salt Lake, you won't have to worry about gridlock or parking problems. Salt Lake City is Utah's capital, and, despite only being home to around 193,000 people, it's also one of the most populated areas in the region. The Oquirrh and the Wasatch Mountains make for a gorgeous backdrop to the city. Snowbird Ski Resort lies nestled atop the Little Cottonwood Canyon deep in the Wasatch National Forest. The peaks are powder perfect for skiing in the winter and the park is open in the summer for mountain biking, thrill rides, climbing, mining, camping and more! Take your Salt Lake City rental trailer or stay in one of five chic hostels, like the Cliff Club luxury condominiums or in the newly remodeled rooms of the Cliff Lodge.
The Great Outdoors
Utah is an expansive desert with gorgeous gorges and canyons, stunning rock formations, glittering bodies of water and breathtaking mountains. Renting an RV in Salt Lake City makes it easy to explore this incredible area. When in Salt Lake, stop by Matheson Nature Preserve and Governors Grove, located on the East Bench of Salt Lake City, an affluent residential area. The park offers a mile trail with multiple loops through a natural sage grassland with stunning views of the Wasatch Twin Peaks mountains. Less than an hour north of the city, millions of visitors stream to Antelope Island State Park each year. This exotic wilderness resembles a scene out of Africa. The island is the biggest of 10 within the Great Salt Lake, and is home to free-ranging bison, bighorn sheep and pronghorn antelope along with other desert wildlife. Keep an eye out for the North Shore Monster. Spotted in 1877, the beast is described as having the head of a horse and body of a crocodile! The park's backcountry trails offer an escape for hikers, bikers and horse riders alike. Once your rental RV is set up, head out for some wild exploration!
Feel like hitting the open road in a rental motorhome from Salt Lake City? Just a few hours south of Salt Lake stands one of the state's national treasures, Zion National Park. Established in 1919, it's the state's first national park, and millions of people make the journey to see it from all over the world. The land is distinguished by deep rocky canyons and the towering sandstone cliffs of pink and red. The North Fork Virgin River runs through the park. It flows to the Emerald Pools, an oasis in the middle of a desert, complete with waterfalls and a hanging garden. Zion National Park expands across more than 220 square miles and contains almost as many miles of hiking trails. There are 3 different campgrounds here, all have dozens of RV friendly sites, so you're bound to find a great spot for a travel trailer or camper rental in Salt Lake City. Everyone should visit Arches National Park at least once in their lifetime. Located just north of Moab, the park is a vast panorama of contrasting colors, natural formations and textures that are unworldly. The park gets its name from the more than 2,000 natural stone arches that dot the landscape, as well as enormous balanced rocks, giant fins, and colossal pinnacles.
RV Parks
There are plenty of places to park RV rentals in Salt Lake City. Pony Express RV Resort is in the heart of the city, located close to downtown Salt Lake. Open year round, it's a great place to stay to be near several of Utah's leading ski destinations and the Great Salt Lake. Amenities include heated pool, clubhouse with game room, bike rentals, and a basketball half court. CampVIP is another great option; it's a KOA affiliate with a large number of full hookup RV sites. On the south side of town is Mountain Shadows RV Park. This hidden haven offers dozens of full hookup RV campsites for your rental travel trailer, a heated pool, playground, volleyball and basketball courts, clubhouse and free Wi-Fi. Plus, it's only 9 minutes from Walmart and less than 5 miles from several large fueling stations.
Lakeside RV Campground in Provo can't be beat. This full service, family-owned park sits right on the edge of Utah Lake. A little less than an hour from Salt Lake City, the campground is really close to popular attractions but visitors can enjoy a relaxed country atmosphere. Or you can take the rental motorhome up to Bear Lake at the Utah-Idaho border and stay at Epic Recreation RV Park. Your stay there is sure to be epic; campers get free access to the park's exclusive beach and they offer a full fleet of recreational water vehicles to rent, including pontoons, paddleboards, jet skis, and speedboats.
Exploring the City
Salt Lake City is the headquarters for outdoor recreation. It's also known as the capital of the Mormon church, the Church of Jesus Christ of Latter-day Saints. The church runs the Family History Library, the world's largest genealogical athenaeum. Located just west of Temple Square, it's free of charge and open to the public. A few miles downtown you'll find a controversial piece of art: Zion/Alien Rocky Mountain Alliance. Installed by Brook Robinson, it hovers over the city depicting a spaceship with two Mormon missionaries—one human, one alien. Each year, the Sundance Film Festival brings in throngs by the thousands. Held in January, it's the biggest independent film festival in the country, a competition with categories in both short and feature films. The Downtown Salt Lake City Farmers Market is largest in the area, representing more than 100 farms and 16 counties in a 250-mile radius. The market and their partner locations are open almost 50 days out of the year. Whether you plan to stay in the city or venture out, there's so much to explore and see when you book an RV in Salt Lake City!
RV Rentals in Salt Lake City, UT
Salt Lake City, UT is the perfect spot to start your next road trip.
There are many popular rentals in Salt Lake City. Outdoorsy's Salt Lake City RV rental marketplace allows renters to choose from rental options from professional RV rental agencies as well as RVs for rent by owner.
RV and Motorhome Rentals Nearby
Nearby to Salt Lake City are a number of National, State and Local parks. Travelers can easily rent RVs and motorhomes near Arches National Park, Uinta-Wasatch-Cache National Forest, Twin Peaks Wilderness, Timpanogos Cave National Monument, and Mount Timpanogos Wilderness.
Popular RV Types & Amenities
Recent Renter Reviews in Salt Lake City, UT
---
Average Weather in Salt Lake City, UT
---
What's around Salt Lake City, UT
---
Check out local hikes, campgrounds, dumpstations, and more!
Local Hiking Trails
| Hiking Trail | City | State |
| --- | --- | --- |
| Silver Lake Trail | Alpine | Utah |
| Cecret Lake Trail | Alta | Utah |
| Stewart Falls Trail | Pleasant Grove | Utah |
| Red Pine Lake Trail | Sandy | Utah |
| The Living Room Trail | Salt Lake City | Utah |
| Lake Blanche Trail | Salt Lake City | Utah |
| Donut Falls Trail | Salt Lake City | Utah |
| Adams Canyon Trail | Layton | Utah |
| Bells Canyon Trail to Lower Falls | Sandy | Utah |
| Mount Olympus Trail | Salt Lake City | Utah |
Nearby Dumpstations
Rest Stop
Welcome Center Coalville, UT 84024
Westbound, 21 truck parking spaces, Restrooms, Picnic Table, Vending, Pets, Handicap (R)
Rest Stop
Rest Area Coalville, UT 84024
Eastbound, 5 truck parking spaces, Parallel parking only, Restrooms, Picnic Table, Vending, Pets, Handicap (R)
Rest Stop
Rest Scenic Vista Coalville, UT 84024
Westbound, No Facilities (R)
Rest Stop
Service Plaza Springville, UT 84663
Northbound, Southbound, With the Flying J, 25 truck parking spaces, Restrooms, Picnic Table, Vending, Handicap, Gas, Food (R)
Rest Stop
Rest Area NB Perry, UT 84302
Northbound, 15 truck parking spaces, Restrooms, Picnic Table, Vending, Pets, Handicap (R)
Stewarts RV
854 East 1100 South American Fork, UT 84003
General Repair, Parts Sales, Parts Installation, Aliner, Coleman, Coachmen, Dutchmen, Jayco, Outdoors RV (D)
Rest Stop
Rest Area EB Morgan, UT 84050
Eastbound, 15 truck parking spaces, Restrooms, Picnic Table, Pets, Handicap (R)
Bountiful RV
1295 North Main Street Bountiful, UT 84010
General Repair, Parts Sales, Parts Installation (SR) (D)
Rest Stop
Rest Area WB Morgan, UT 84050
Westbound, 10 truck parking spaces, Restrooms, Picnic Table, Pets, Handicap (R)
Rest Stop
Rest Scenic Vista Coalville, UT 84024
Eastbound, No Facilities (R)
Nearby Campgrounds
Provo Canyon
attraction

Provo, UT
Provo Canyon is full of scenic parks with access to the Provo River for fishing, relaxation and recreational activities. In these parks you'll also find trail-heads to the Uinta National Forest. You'll have majestic views of the surrounding mountains. All parks have pavilions which can be rented for a fee. Most places offer barbecue, power, and running-water restrooms.
The Fairview Museum of History and Art
attraction

West Jordan, UT
The Fairview Museum of History and Art in Fairview, Utah is a wonderful place for an excursion. The museum has exhibits of sculpture, painting, oral history, local history, and much more. The museum also has a New Columbian Mammoth skeleton, which is fascinating to see. The museum is a nonprofit organization, and most of the staff are volunteers from the area. Two main buildings, the Heritage, which is 115 years old and the Horizon Building, contain the exhibits. The mostly volunteer staff is dedicated to preserving pioneer and historical artifacts, histories, and cultural collections. Their mission also includes providing an outlet for creative talent and educational opportunities. There are over 100 pieces of sculpture in the museum. Many of the exhibits and activities are designed as educational materials for the elementary school visitors. Local artists teach adult art classes on the premises of the museum. The library staff provides assistance to individuals and groups searching for information on local ancestors and the history of the area.
Bridal Veil Falls
attraction

Provo, UT
If you?re looking for a quick getaway into nature you'll find it here. This 607 foot double cascade natural waterfall is located in the scenic Provo Canyon, and it?s just a short drive from Highway 189. Enjoy a picnic or a barbecue, and lie down on the grassy picnic spots or play frisbee. You can refresh in the cool shallow waters that are formed below the waterfall.
Mountain Shadows RV
campground

Lehi, UT
Mountain Shadows RV campground near Lehi, Utah has spectacular scenery to form the background for all activities. The campground accommodates vehicles of different sizes, so it is important to contact the staff ahead to time to ensure that each camper acquires the proper site and amenities. The hookups for all vehicles include power for the convenience of the guests. The rules and regulations accommodate campers who stay for a day, a week, or a month. The library is a great source for entertainment and education. The restrooms and showers are always clean and open 24/7. A convenience store on the site provides easy access to provisions. The staff maintains a fax service, copy service, and TV services. Guests have access to an indoor game room that includes a pool table. The laundry facilities have washers and dryers to keep the residents clean and refreshed. Two dump stations have the capacity to keep vehicles running smoothly. This is one of the most beautiful campgrounds available.
Nunns Park Camping
campground

Provo, UT
Located within the scenic Provo Canyon this county run park provides immediate access to the paved multi-use trail that follows the small river. This is a great option for RV rentals that are smaller than 28' as the sites are a bit small. This campground stays cooler in the summer with ample shade and access to the water. There are water hookups located in the park but no electricity or sewer is provided so make sure your RV rental has a generator if you need power. The campground is convenient to both Provo and Park City.
Salt Lake City KOA
campground

Sandy, UT
The Salt Lake City KOA is the closest RV park to downtown Salt Lake City. It offers a traditional camping experience along with easy access to all the city's attractions via the new light rail transit system. Salt Lake City has lots of attractions. The KOA offers City Sights tours will paint you a wonderful picture of Salt Lake City and its rich history. They pick up and drop off right here at our campground for most of their tours. They have two smaller trolley tours that are available for pickup at Temple Square. RV facilities and amenities include 50 max amp, 80? max length, Wi-Fi, Cable TV, pool, sauna, hot tub, propane, pavilion, and kitchen. The KOA also offers recreational activities and events for campers as well. Campers can also enjoy breakfast on Saturday and Sunday. The Salt Lake City KOA provides a great place to relax and enjoy after spending time exploring this corner of Utah.
Museum of Natural Curiosity
attraction

Lehi, UT
Who wouldn?t want to visit something called the Museum of Natural Curiosity. The name itself makes it intriguing. The truth is that there is something for everyone. With more than 400 interactive experiences, you can choose a new adventure each time you visit the Museum of Natural Curiosity(R). In Rainforest, explore the ancient ruins and chambers, crawl inside the 45-foot-tall monkey head, and pretend to fly the Piper Cub. At Water Works, explore science with water, wind, sun, and earth, or go to the Discovery Garden to learn about nature and the six simple machines in the Archimedes Playground. You can even explore the town of Kidopolis, where you'll discover secret passageways and perform tricks at the magic shop. For more educational opportunities, visit the Exploratorium exhibit in the Innovation Gallery or take a class in one of the Dickson Academy classrooms. The options are endless for all curious minds at the Museum of Natural Curiosity.
Pony Express RV Resort
campground

North Salt Lake, UT
Drive south on Interstate 15 from Layton and take in the views of mountains on one side and water on the other. Enjoy views of Farmington Bay, Thurston Peak, Grandview Peak, and Bay Waterfowl Management Area to reach the Pony Express RV Resort. The sites here can accommodate any rig of any size, and you can also rent a cozy, modern log cabin or a larger modern cottage. Guests are welcome to enjoy a variety of spacious campsites with full utility hookups, which includes free WiFi and cable television. Both cabins and campsites are equipped with picnic tables, and there?s a general store on site that can also refill your propane tank. This park emphasizes relaxation and serenity, combining the peaceful wilderness surrounding Great Salt Lake with modern amenities and a variety of activities. The park operates all year round, and is convenient to many local ski hills, the Jordan River Parkway, the Salt Lake City International Airport, and downtown Salt Lake City.
Nearby Parks