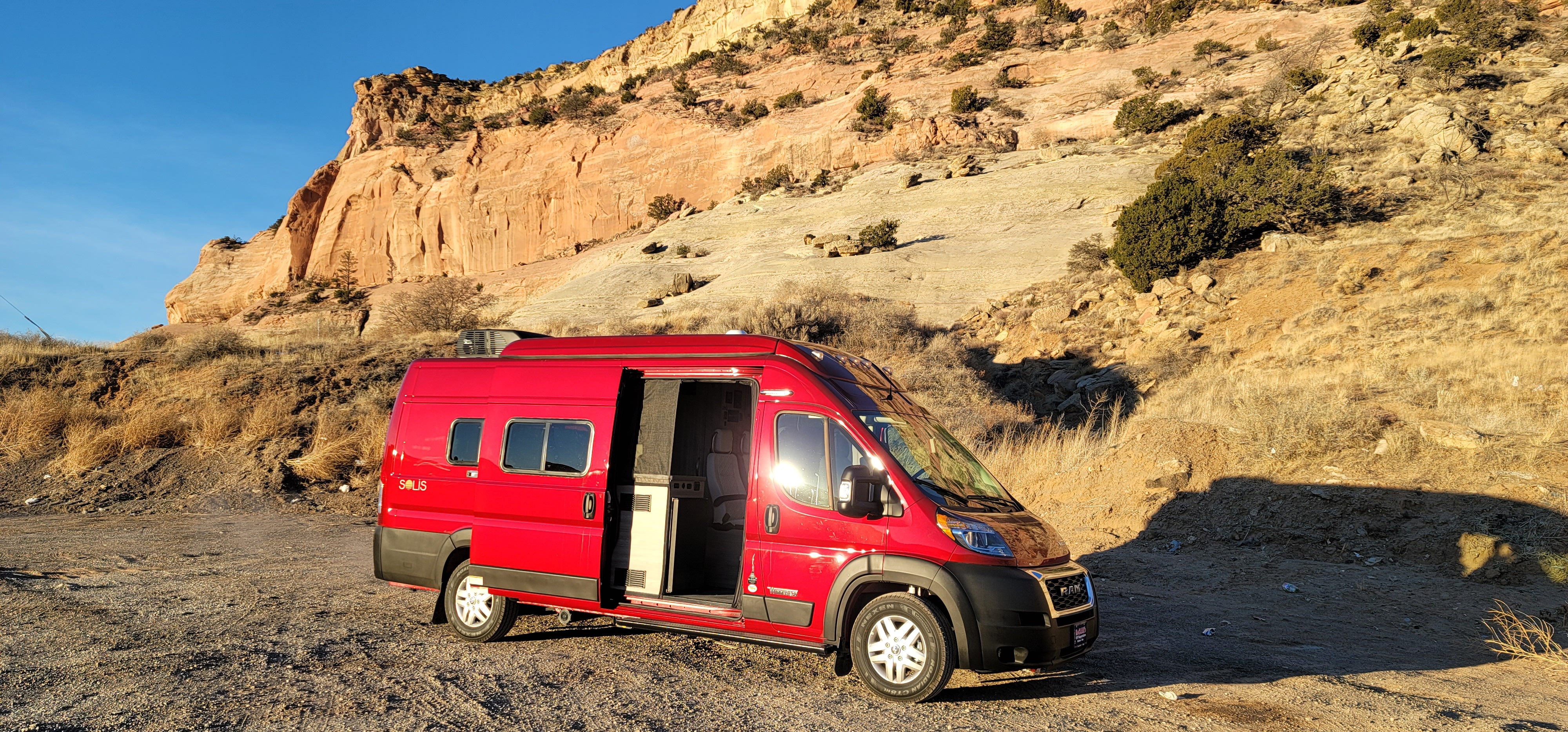 5
Membre Outdoorsy
Hôte depuis novembre 2019
---
---
Taux de réponse 77 %
Répond généralement en moins de 12 heures
À propos de stephen Pangrazzi
Renting 2021 solis with all inclusive items for a memorable experience.
5
Membre Outdoorsy
Hôte depuis novembre 2019
---
---
Taux de réponse 77 %
Répond généralement en moins de 12 heures
---
Souvenirs de séjours avec les camping-car de stephen Pangrazzi
---
Stephen was very thorough about going over features of the van. He made the whole process very easy. The van rode like a dream and everything worked as it should. Will look forward to renting from Stephen again soon.
The trip itself was fine but overall we had unexpected occurrences. First, we for weeks waited for the host to reply to our questions. I had to contact outdoorsy 3 times until he finally answered my questions. On the day of pickup, we had problems with the van's registration papers. When we left and started heading to the trip, I checked the van and everything was dirty. Like everything! We had to buy new sheets because the sheets provided smelled like it hadn't been washed for a while. I had to spend the first 5-7 hours of the first day cleaning everything. So that made my trip already stressful. But after that everything was good. For van itself was awesome. The hot water worked, plumbing worked great. Overall great experience during the trip. The host was kind throughout.
Had a great time traveling on the Olympic peninsula!
We had an amazing time! Van was perfect and super comfortable the whole time. no hiccups along the trip and so glad it went so smoothly! can't wait for the next trip in the future.
Renting from Stephen was a great experience. He worked with us to make our trip
just as we had hoped. As a first-time renter/user of a larger vehicle we were a little uncertain as to whether this was the right way for us to travel but Stephen was kind enough to help reassure us and we could not be happier with our trip. Don and Pat
Jonathan C.
5•février 2023
Such a pleasure to explore Olympic national park with Steve. Highly recommend!
rented van for almost 2 weeks went to crater lake a Southern CA. three of us on the trip and we had enough room to be comfortable. van drove great and everything worked well. Stephan was a good host. good communication and a pleasure to deal with.
This was our first time in a camper van and we loved it! We had a few questions throughout the trip and Steve always responded quickly to help us. I'd absolutely rent again!
Loved it! We (me and my husband) went to Canada for a MTB Stage Race and lived in the VAN with our bikes. We sleep in the rooftop bed and drive to new places every day. It's perfect for 2 ppl when you have 2 MTB's in it since we didn't have to dismount them to sleep. Everything went super smooth and Stephen is a great host! Recommended!
3 Photos soumise(s) par Sue T.
The van worked great, perfect for our needs. Steve was fantastic to work with, we will be renting again!
The Solis was perfect for our family of 2 adults and 2 kids and allowed us camp on our vacation to the PNW. The kids loved the pop-up on top. The mosquito netting was a huge plus. The van drove smoothly and was easy to maneuver. Steve offered all the essential camping supplies and was very responsive and easy to work with! -Andrea